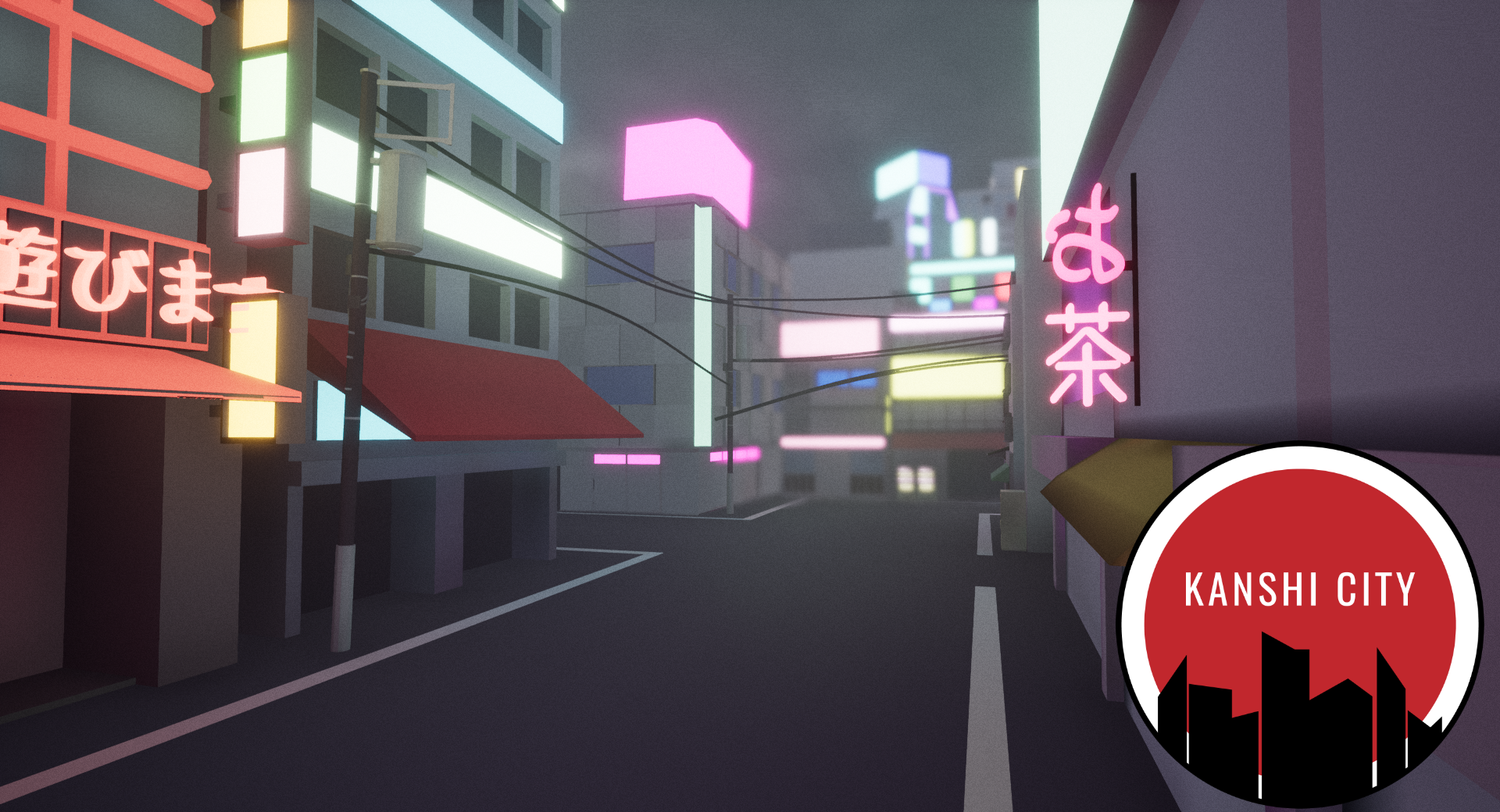 Kanshi City
Welcome to our fifth development blog. Things have been relatively quiet since the last blog which was a big one showing our time at Resonate 2017. In relation to that we were featured in a national newspaper, take a look: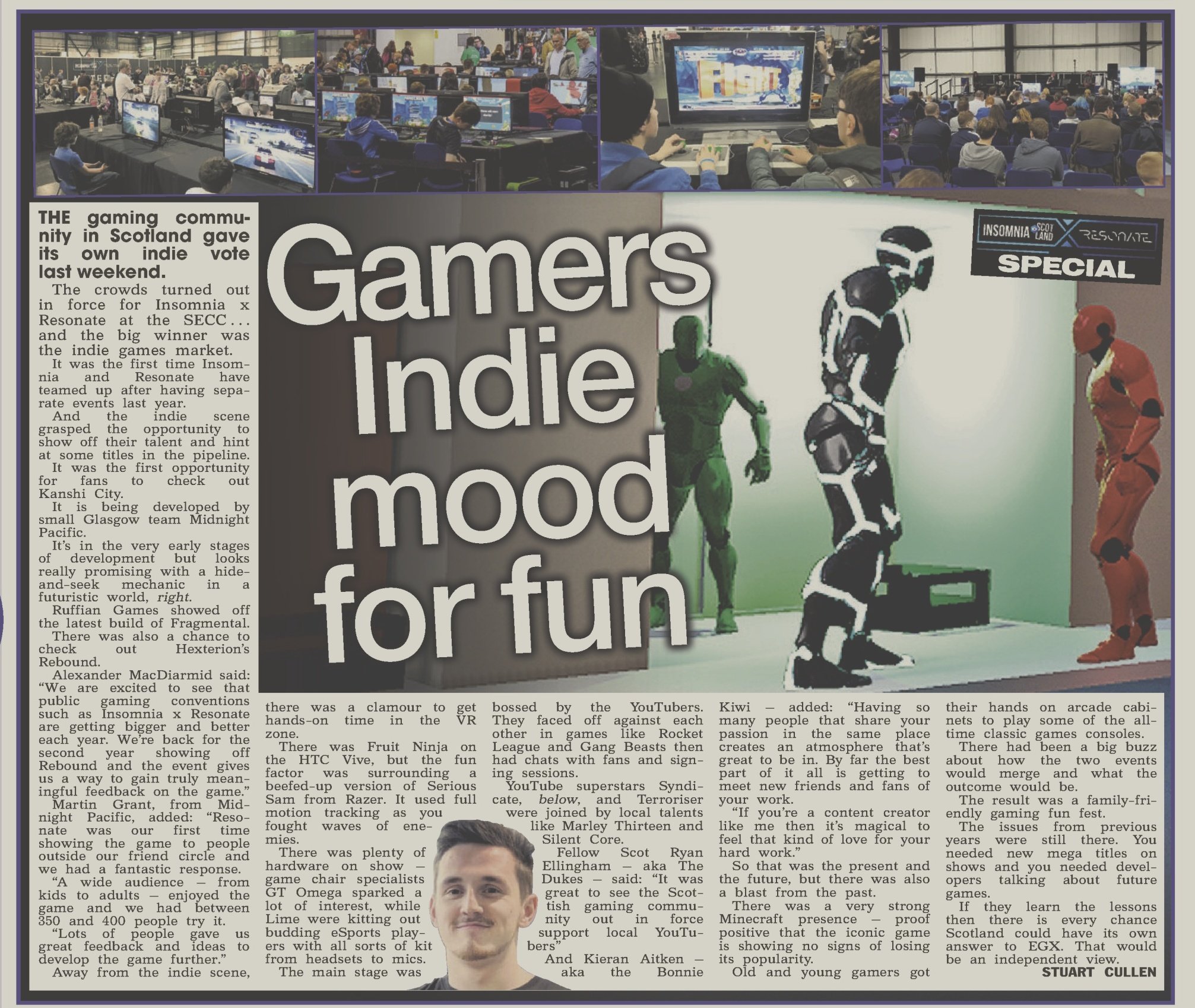 We are actually in the process of moving house so didn't take on any large game developments. We implemented a number of small improvements and suggestions we got from showing the game at a convention, having around 350 play the game. These included: being able to sprint, security cameras alerting guards, making it more obvious when you have a new target, guidance on where to find a target.
Here's the sprinting mechanic, where you are limited by a stamina bar:
When caught by a security camera, the nearest patrol will come running to check the camera:
Some players didn't notice they had a new target when they caught a target. Hopefully this makes it more obvious until we have a polished UI:
Some players also struggled to find a target at all, not knowing which way to go in the city. We added a proximity sensor which is a coloured bar. It is blue when you are far from the target and turns green as you get closer.
We also decided to implement a sort of story/narrative which allows us to put in some more objectives. We are planning to create 10 levels with different city themes. We will now start implementing the story and extra mechanics/objectives. Here is a prototype level select screen:
Thanks for keeping up to date with Kanshi City. We've had a lot of interest from audio/sound designers wanting to work with us. We appreciate this greatly but not at a stage to require this yet. We will be seeking to contract original audio for the game sometime in 2018.
http://www.twitter.com/KanshiCity